Ecocrackenback is the perfect accommodation option for your Snowy Mountains adventure.

4 Star Accommodation
We are your 4 Star Snowy Mountains accommodation option when visiting the Jindabyne, Thredbo, Perisher region.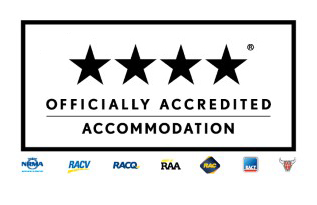 Central Location
Ecocrackenback is nestled among gently rolling hills on the Alpine Way, just 15 minutes from both Thredbo and Jindabyne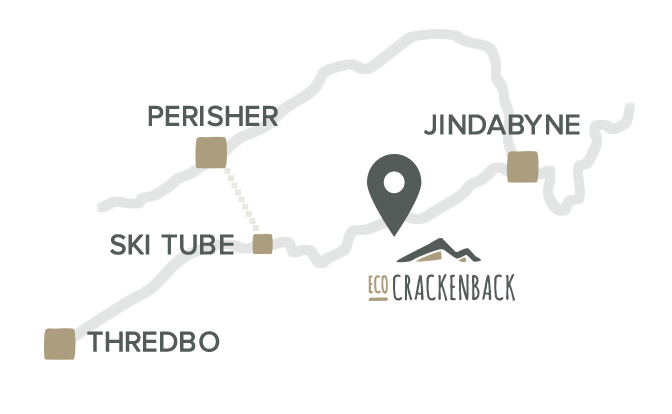 One with nature
Ecocrackenback is a certified 4 Star resort with more than 40 acres of land featuring beautiful local flora and fauna.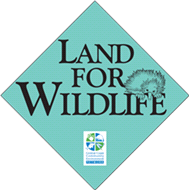 Easy drive
Ecocrackenback is an easy 2.5 hr drive from Canberra and 5 hours from Sydney, making it an easy weekend ski getaway.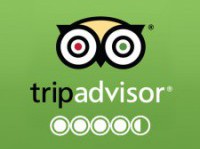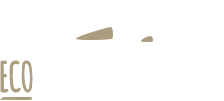 Book now for your 2022 winter adventure!
20 minutes drive to Thredbo, 10 minutes drive to the ski tube which services Perisher, and 10 minutes to Jindabyne for all your supplies. Ecocrackenback is the best Snowy Mountains accommodation. Each habitat has a drying cupboard with heated racks to dry all your snow gear to get ready for another day on the slopes. Ecocrackenback is the perfect location for your next skiing adventure.

Make your next ski holiday easy on the earth by staying in one of the 18 self-contained lodges at Ecocrackenback, only 20 minutes' drive from the ski hills of Thredbo. An official Nature Tourism destination certified by Eco Tourism Australia, Ecocrackenback has clean-heat ethanol fireplaces, grey water management and a worm-farm system for food waste – along with great skiing, mountain biking, hikes, trout fishing and horse riding.
We recently stayed here for a destination wedding. The accommodation was superb! The under floor heating kept us warm on a very frosty May weekend. The fireplace was a luxurious addition. My little toddler also loved the place and it as very child friendly being there was a functional kitchen. He loved seeing the Kangaroo's outside our habitat each morning. The property was extremely quiet and close proximity to town and on the way to Thredbo. We will definitely be coming back to stay on our future snow travels. Thanks again for your hospitality!
Just back from a fantastic weekend stay at Ecocrackenback. Brilliant bush setting amidst birds, kangaroos, wallabies (and the odd deer!). Walking distance to a restaurant and a cafe/ distillery, short drive to Thredbo, Jindabyne, lots of bike tracks etc etc. And then back to well appointed, light and airy accommodation, luxurious king beds and quality linen. A great stay and look forward to a winter experience.
It was a great weekend spent. My partner booked Ecocrackenback for us two to spend the weekend away from the city and crowd.
This place is 10mins drive to and from Jindabyne. The house is fully equipt and you can get all the supplies from woolworths and prepare your own meals. The scenery is great the balcony is facing the mountains and theres wild kangaroos around.
These cabins are absolutely fantastic! They are so comfortable, they have pretty good reception, the fireplace is absolutely fantastic and kept us so warm! The property is also so close the the ski resorts that it is a no-brainer to stay here. Thank you for having us EcoCrackenback!
Technically it's in NSW but EcoCrackenback's proximity to Canberra makes it an ideal weekend getaway for those in the capital. Tucked off the Alpine Way between Jindabyne and Thredbo, it has family-friendly cabins with picture-perfect views from every window.
(ranked #46 in the top 95 Surprising Experiences Around Australia 2015)
These Chalet's are pure luxury! We stayed in Chalet 5 with some friends and it was beautiful! Heated concrete flooring, fireplace, close parking, balcony set amongst the trees and wildlife of alpine way. kangaroos as you walk up to the door. Eco friendly but pure luxury. Beautiful walks around the property. Only 10-15 minutes to the snow fields and directly across the road from wild brumby and crackenback farm. So much to do and see here. Well fitted out Kitchen and luxuriously comfortable lounge area and bed rooms. Will definitely be back to stay here. Would be beautiful when it snows here too!
This is our third very enjoyable stay at these comfortable and stylish eco cottages. Clever open plan design with heated polished concrete floors, fire place, nice kitchen and comfortable bedrooms and bathroom. Pretty landscaping includes ancient snow gums and lots of privacy. Easy drive to ski tube/snow and jindabyne, and walk to the excellent Wild Brumby Distillery ! Love this place. Highly recommended.
These cabins are great – we stayed in summer for a weekend. The summer rates are good, the cabins (from number 4 upwards) are private and well spaced and well equipped, so we were surprised to find the place half empty. Considering the high prices and poor quality of much of the accommodation in nearby Jindabyne or Thredbo this was extra surprising. ecocrackenback is modern and very good self contained accommodation in a really gorgeous natural setting. Kanagaroos graze under the gums at dawn and dusk and the kids can run around on the grass. You can walk down the drive to the wildbrumby distillery for a drink or lunch but other than that you'll need a car or bike. Crackenback farm is over the road and worth a trip for lunch or dinner too. A great spot!
What amazing value for money. The habitats are beautifully designed and well furnished. Powerful hot shower, such comfortable beds, windows everywhere often looking out over kangaroos. So peaceful yet walking distance to the Wildbrumby Distillery and awesome Crackenback Farm Restaurant. A short drive to the resort at Lake Crackenback with all its activities and mountain bike trails. Our hosts were exceptional as well. We couldn't fault it and will certainly be back
We stayed at Eco Crackenback for a weekend to celebrate our 10 year wedding anniversary. We loved the cabin, the beautiful surrounds and all the wildlife. Great location between Jindabyne and Thredbo. We will be back in the winter.
"Outstanding natural beauty, perfect for photography" My wife and I stayed here again at the start of summer, after having also stayed in late Autumn earlier this year. Again, the cottage was perfect, such a beautiful and private place in an outstanding part of the world. As a keen photographer, anywhere I can stay and get excellent photographs at the same time, is a really outstanding place. We had numerous wildlife experiences also, with a large Blue-tongue Lizard living in the log outside the back door, numerous Kangaroos and even a Deer.
This accommodation is superb! Situated just off the Alpine Way between Jindabyne and Thredbo, the 18 chalets are surrounded by lovely snow gums and natural grassed areas, with delightful views across typical highland country with grazing cattle. There are many birds, kangaroos wander and graze just outside the chalets and we also saw a fox.
The accommodation itself is private, very well designed, very comfortable, tasteful, well appointed and fully equipped, with many double glazed glass areas seemingly bringing the expansive views right inside. There is a verandah with outdoor furniture and a barbeque, which we were able to use on a balmy evening. The whole effect is completely compatible with the environment and there are also eco features such as an eco (ethanol) fire, roof collected tank water and worm farms which deal with waste. For winter there is also underfloor heating.
With friendly and helpful staff, this is a great destination for a quiet weekend close to nature but also to the restaurants and facilities of the nearby towns or a great base for skiing, with easy access to Thredbo and the Ski Tube.